The Best Insurance Protection for You & Your Family
Your Protection and Peace of Mind Come First
At Amalgamated Life, our policy holders come first and foremost. They are at the center of every decision we make. Our portfolio of competitively priced group and voluntary products are purchased through your employers at the worksite. Group benefits include: group disability, ID protection, medical stop loss, term life, and specialty drug cost management. Our voluntary benefits include: accident, accidental death and dismemberment, critical illness, dental, disability, hearing, ID protection, legal, and whole life insurance, all designed to meet your most important needs. The way we manage your inquiries and claims is all about putting your needs ahead of everything else.
Amalgamated Life was built on the needs of people just like you…hardworking and dedicated to protecting their loved ones. Each insurance product we offer was designed to help protect your assets, provide security and deliver peace of mind knowing you and your family are protected by one of the nation's best rated insurance companies.
Because we are so fiscally responsible and operationally efficient, we can keep our prices competitive, offering among the best insurance rates and delivering maximum value.
Because we care so much, when you call, you can expect to receive our award-winning customer service. And you can always count on your claim to be managed accurately, promptly and courteously.
Hardworking Insurance Solutions for Hardworking Americans
At Amalgamated Life, our solutions work as hard as you do. From group solutions to voluntary benefits, we have you covered. They are robust in the features that matter most: the right coverage, the best choices and maximum savings.
Our insurance specialists worked hard to develop a portfolio that offers excellent insurance solutions and benefits to address your most important needs.
Backed by Amalgamated Life's hallmark customer service, our hardworking insurance solutions won't let you or your family down.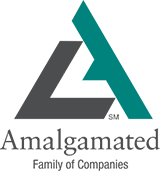 In the past few weeks there have been numerous restrictions placed on businesses throughout the United States. Many states and localities across the country have enacted temporary restrictions on non-essential business operations, requiring millions of workers to stay home. Amalgamated Life Insurance Company, which is based in New York, is considered an essential business and therefore is not subject to these temporary restrictions.
However, in an effort to protect the health and safety of our employees, their families and communities, we have taken a series of company-wide actions, across all Amalgamated Family of Companies locations, to implement work from home and other flexible arrangements where feasible. Despite these changes, we will continue to provide you and your members with the customer service levels you have come to expect from us prior to the coronavirus outbreak.
We are diligently working with our partners and vendors to utilize our remote capabilities and infrastructure. We are also in constant communication with UPS and the USPS to stay informed of any potential changes in service. For the duration of this state of emergency, Amalgamated Life Insurance Company will comply with any required Notice Obligations by emailing and/or mailing notices to all consumers.
If you have any questions or concerns please reach out to your Amalgamated Family of Companies representative or our customer service center at: 914-367-5000. They are well-prepared to answer your questions and can address your specific needs.