Distinguished Clinical and Compassionate Care Management
Since 1994, Amalgamated Medical Care Management has consistently distinguished itself as a clinically strong care management company committed to the highest standards of patient care. Our comprehensive suite of high quality services are provided by experienced Registered Nurses and Physicians who provide compassionate, cost-effective care that emphasize optimal outcomes.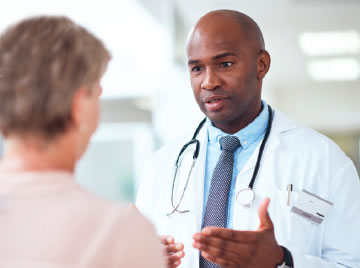 Physician practices, medical groups, independent physician associations, health systems, unions, self insurers, and employers rely on us for our Utilization Management, Case Management, Disease Management, Independent Review, Nurse Helpline/Health Information services, and other vital services. Incorporated in New York, we are also a reliable resource to state and private health plans, government agencies, community health centers, hospitals and other healthcare providers, as well as case management firms. These organizations have come to know the strong value proposition Amalgamated Medical Care Management offers them and their patients/plan members:
A full suite of essential care management services
Large network of physicians in broad medical specialities
Skilled clinicians averaging 20 years of experience
Focus on value-based healthcare
URAC, Clear Health Quality Institute Accreditations
Balancing Optimum Utilization of Healthcare Resources with Exceptional Patient Care
For each service we provide, Amalgamated Medical Care Management remains focused on our core mission:
Amalgamated Medical Care Management is a clinically strong care management company offering a higher standard of patient care across diverse medical management services. We provide comprehensive quality-driven medical management programs nationwide and in Puerto Rico. Our commitment is to deliver clinically expert, innovative services that promote cost-effectiveness, patient satisfaction and optimal medical outcomes.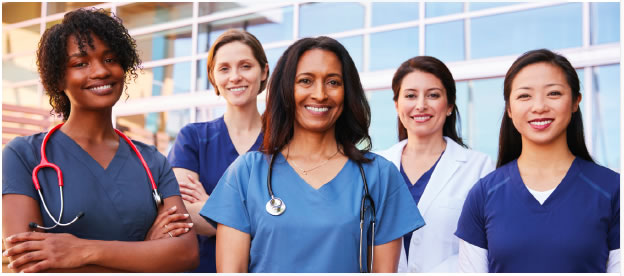 A Suite of Innovative Services Customized to Your Needs
Utilization Management
UTRA Accredited Evidence-Based InterQual® Criteria and Guidelines
24-hour reviews
First level pre-certification/concurrent review
First and second level appeals
Expedited appeals
Disability reviews
Retrospective, medical claim reviews and other services
Case Management
URAC Accredited Certified Case Managers by the Commission for Case Manager Certification (CCMC®)
Case Management Society of America® standards of practice for Case Management
Care coordination
Hospital readmission-reduction programs including transitional and post-discharge case management
Reporting and documentation for population health management
Independent Review Organization
URAC Accredited Comprehensive IRO: Internal and External Compliant with the Patient Protection and Affordable Care Act (PPACA)
State and federal regulatory-mandated appeals
Medical peer review
Standard and expedited independent reviews
Physician consultations
Peer-to-peer reviews
Disability and Accidental Death and Dismemberment (AD&D) reiews
Experimental / Investigational reviews
Hospital Readmission Management
Designed to reduce preventable readmissions by effectively addressing the post-surgical discharge needs of patients at high risk of readmission including patients discharged with congestive heart failure, with chronic obstructive pulmonary disease, and other complex medical conditions
Supported by Patient Transition Coaching wherein a Register Nurse Health Coach contacts the recently discharged patient, assesses the patient's health status, identifies potential problem areas, educates the patient and family regarding the patient's condition, adherence to the prescribed treatment plan, problems they may encounter and when to contact their physician
Available as a standalone program or in conjunction with a Utilization Management or Case Management program
Disease Management
A multidisciplinary approach designed to improve patient health, while containing health care costs
Focused on helping individuals with chronic conditions such as coronary artery disease (CAD), chronic obstructive pulmonary disease (COPD), diabetes, heart failure, hypertension and other chronic conditions
Leveraging population health management processes and data to advance a patient's better health and measure outcomes
Applying evidence-based practice guidelines
Providing patient education
Multi-pronged approach through detailed assessments identifying gaps in care across chronic disease conditions
Nurse Helpline/Health Information/Telehealth
URAC Accredited
Experienced Registered Nurses with diverse emergency, medical and behavioral health disciplines
Triage services across the lifespan
Nationally-recognized Schmitt-Thompson Clinical Content® algorithms and advanced clinical criteria
Minimize unnecessary Emergency Department and Urgent Care visits
Telephone triage, healthcare counseling, behavioral health and telehealth option
Accredited to Clear Health Quality Institute standards
Nurse2DOConnect
Powered by MyTelemedicine, Inc.
Benefit from High Quality Care and Convenience, Reduced Emergency Department, Urgent Care and Physician Visits
Individuals gain direct access to experienced RNs with an average of 20 years clinical experience across disciplines
No waiting times to schedule physician appointments, Nurse2DOConnect provides 24/7 virtual access across the U.S. to all levels of healthcare
With no member co-pays and coinsurance, the Nurse2DOConnect program produces a significant savings versus ED and Urgent Care visits
The Nurse2DOConnect platform features a user-friendly dashboard and is accessible from any device–a PC, laptop, tablet or smartphone
Improves continuum of care by providing the member's Primary Care Physician with a copy of the encounter
Other Vital Services
Disability Management
Maternity Management
Medical Claims Management
Network Referrals
Population Health Management
Predictive Modeling
Wellness and Positive Health Program
Health and Central Scheduling Call Center
A Member of the Amalgamated Family of Companies
Amalgamated Medical Care Management is a premier national leading resource for a comprehensive suite of high quality care management services including Utilization Management, Disease Management, Case Management, Nurse Helpline/Health Information and Independent Review. The Amalgamated Family of Companies is a group of affiliated businesses which have grown from the flagship company, Amalgamated Life Insurance Company, a leading provider of comprehensive insurance solutions. Founded in 1943, Amalgamated Life operates in all 50 states, the District of Columbia and Puerto Rico. It has consistently earned the "A" (Excellent) Rating from A.M. Best Company since 1975 attesting to its strong fiscal position. In addition to Amalgamated Life, the Amalgamated Family of Companies includes: a third party administrator, Amalgamated Employee Benefits Administrators; Amalgamated Medical Care Management, a medical care management firm; Amalgamated Agency, a property and casualty broker; and AliGraphics, a printing firm.