We have all heard talk about how if a stay at home parent were to be paid for all the jobs she/he does; the salary would be quite high.  Still, many are under the impression that only the breadwinner needs to be covered by life insurance. That could not be farther from the truth.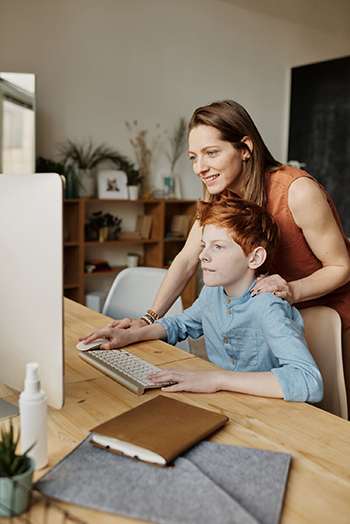 In fact, if the stay at home parent had to be replaced, the costs for hiring multiple individuals to perform his/her tasks, could be quite high. Especially now during the pandemic, with many parents having to also assist in their children's education, in addition to providing childcare, cooking, housekeeping, chauffeuring and other tasks. So yes, those parents not leaving the home to go to work, but contributing to the household in many ways, do need life insurance.  The question then is; how much insurance does that individual need?
How to Calculate the Insurance Needs of a Stay at Home Parent
To determine the amount of life insurance that a stay at home parent should have, it is important to factor in what it would cost to replace that person. In other words, how much would be required to pay for:
Childcare – Care.com estimates that childcare for an infant costs approximately $200 per week for a day care center and $600 a week for a nanny based on national averages. Therefore, the annual costs could range from $10,000 to $30,000 per child.
Housekeeping – Depending on where one lives and the size of the home, costs for a housekeeper to clean the house and do the laundry start at around $30/hour.
Teaching – Teaching salaries and tuitions for private schools vary across the nation. According to Private School Review, the national average for an annual private elementary school tuition is $9,944 and $14,821 for an annual private high school tuition.
Without accounting for chauffeuring children from their after-school activities and play dates to doctor appointments, etc., you can see the numbers add up to between $25,000 to $40,000 and higher. Therefore, at a minimum, families should look for ways to find protection to cover expenses that might have to be incurred with the loss of the stay at home parent.