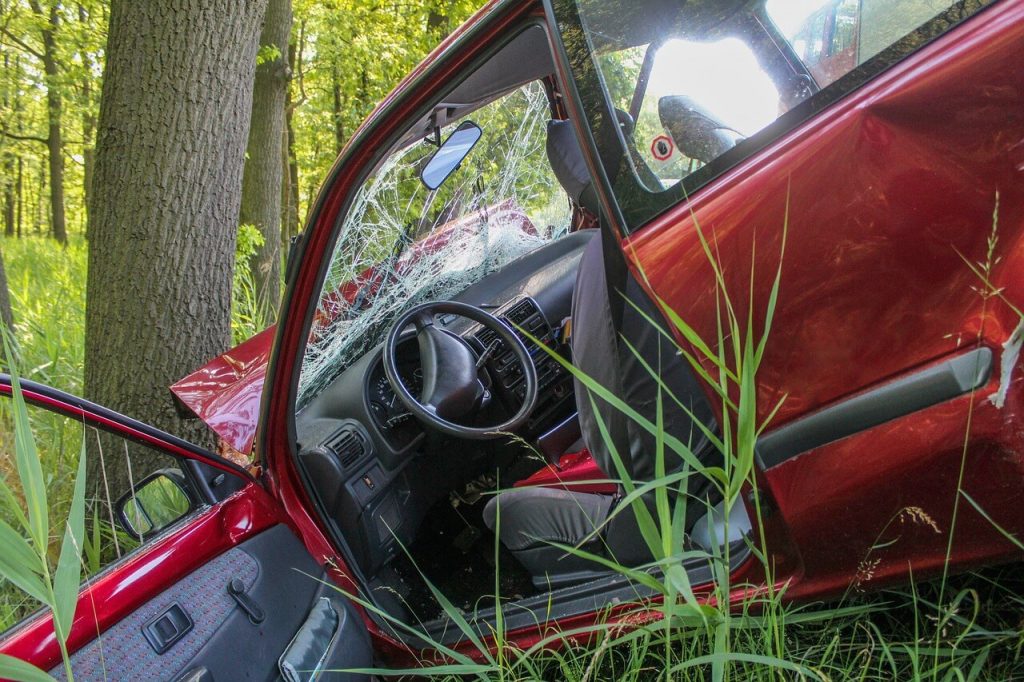 Accidents are a fact of life. According to the National Safety Council, the three leading causes of preventable injury-related deaths are accidental poisoning, motor vehicles accidents and falls. These three types of accidents account for 86% of all preventable deaths. The National Hospital Association reports that the number of emergency department visits for unintentional injuries was 24.2 million in 2020. Accidents can occur at any time, in any place and for any of us. The consequences of an accident can be significant, including the financial burdens for those who are unprepared. Accident insurance is one way to gain financial protection.
Essential Features of Accident Insurance
When purchasing accident insurance, look for a policy that provides these key features:
Guaranteed Issue which means there are no medical questions asked
Guaranteed Renewable indicating that the coverage remains in force for life as long as premiums are paid
Coverage for the Family including the insured, spouse, and dependent children
Portability enabling the insured to retain the coverage even with a job change or retirement
Level Premium wherein rates do not increase with age
Types of Accident Insurance
There are three types of accident benefits. Depending on the insurance company, non-common carrier accident insurance provides a benefit of $25,000 for the primary insured and his/her spouse and a $5,000 benefit for dependent children. Common carrier accident insurance provides a benefit of $100,000 for the primary insured and his/her spouse, with a $10,000 benefit for dependent children. Catastrophic accident insurance, incurred for loss of fingers, toes, hands, feet, arms, legs or sight of eyes, as well as loss of one hand, one foot, one leg or loss of sight in one eye, would provide a benefit of $20,000 for the primary insured, $10,000 for his/her spouse, and a $10,000 benefit for dependent children. Note that the benefit for a catastrophic accident decreases by 50% at age 70 for the primary insured, spouse and dependent children.
How Accident Insurance Works
If the insured or a family member covered under the policy experience an accident, the event could trigger various medical visits and out-of-pocket expenses related to the accident. For example, if a fall occurs and there is a need to see a specialist such as an orthopedic surgeon, a copay (e.g., $35) would be incurred. If there is a need for a diagnostic testing, medical equipment or follow-up doctor visit, the costs for these items would be considered out-of-pocket expenses. These expenses could range from $25 for a follow-up doctor visit and $50 for an x-ray to $100 for crutches, $150 for an MRI, $150 for 6 days of physical therapy at $25 per/day, and $675 for fracture treatment which would be covered by the accident insurance policy.
When filing a claim, it is important to have all of the pertinent information available. This includes the policy number, policyholder's name, policyholder's date of birth, and policyholder's address. In addition, filing the claim will require you to provide the patient's name and date of birth, patient's relationship to the policyholder, date and description of the injury, location of the accident, copy of police report in the case of motor vehicle accidents, authorization to your insurance company to obtain information and contact your healthcare provider for which you will need to include the provider's name, address and fax number, if available. If the accident and related injury involved a hospital stay, ask your hospital to provide a completed UB04 document or have your physician provide a completed HCFA 1500 document. When there is surgery, include the operative report, and the surgeon's and anesthesiologist's bills. Additionally, provide all invoices for ambulance service, mobility aids, lodging and transportation.
Sobering Accident Data
Looking at car accidents alone, in 2020, the National Highway Traffic Safety Administration stated that there were over 5 million police-reported car accidents in the U.S. As for all accidents, the Centers for Disease Control and Prevention found that 3 million older adults in the U.S. are treated in an emergency department for fall injuries with 1 out of every 5 falls causing an injury, for example, broken bones or head injuries. Additionally, at least 300,000 older people are hospitalized for fall-related hip fractures. In addition to car accidents, falls and poisoning, there are other types of accidents (e.g., those related to burns, water sports, use of electric tools, etc.). Having accident insurance offers peace of mind knowing that you and your family have financial protection in the event you or a loved one experiences a serious accident.