Stay at Home Parents Need Life Insurance
October 31, 2022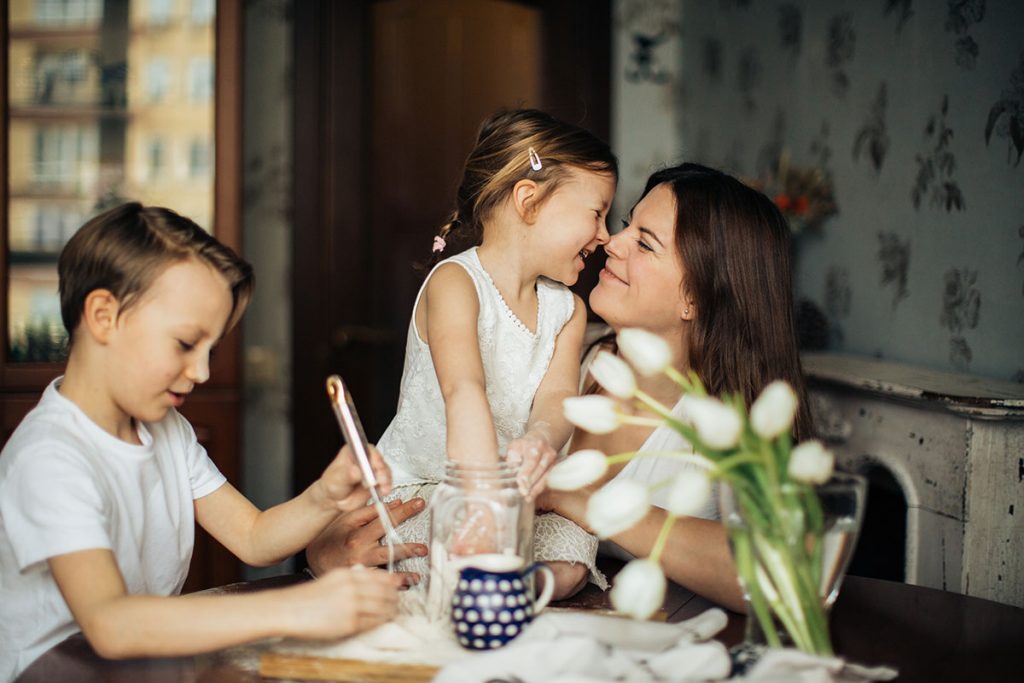 In 2016, after analyzing U.S. Census Bureau Research, the Pew Research Center estimated that over 11 million U.S. parents (18%) did not work outside of the home.  More recently, the personal finance website, MagifyMoney.com, studied microdata from the American Community Survey hosted by IPUMS and the U.S. Census Bureau and  concluded that the percentage of stay-at-home parents rose 60% during the pandemic from 2019 in all 50 states and the District of Columbia. It is estimated is that 2.4% of parents now stay at home as of early 2021; an increase of 1.5% from 2019. 
For non-income earning stay-at-home parents, there is a widespread misconception that they do not need life insurance. This couldn't be farther from the truth. In fact, depending on what industry source is used, it is believed that if they were paid for all the jobs they do, stay-at-home parents would earn an annual salary in the range of $100,000 to $160,000. Salary.com actually places the salary higher at $178,201. Of course, there are many variables in calculating such a figure, but the point is, to pay others to do the tasks stay-at-home parents routinely perform, there would be a sizeable cost involved. Understanding why stay-at-home parents do need life insurance coverage and knowing how much coverage is needed, is important for every family with a stay-at-home mom or dad.
Why Stay-at-Home Parents Need Life Insurance
As noted, if a family had to hire individuals to handle the various functions a stay-at-home nonworking parent performs, for example, childcare, housekeeping, laundry, cook, chauffeur, teacher, etc., those costs would add up. The reality is that, while the stay-at-home parent isn't earning a salary in the traditional sense, he/she is providing significant financial support to the household. Consider childcare; Care.com's Cost of Care Survey noted that the average weekly cost for a childcare center in the U.S. was $215 in 2019 or $11,180 annually. The same site estimated after-school care costs at $243 weekly or $12,636 annually and the cost of a nanny at $565 weekly or $29,380 weekly. We all know that depending on what region of the U.S. the family resides in, these figures could be much higher, and we've only looked at the childcare function. Therefore, when thinking about how much life insurance a stay-at-home parent should have, think about it from the perspective of what amount of money would be needed to pay for all the jobs that individual does if he/she were to die.
How Much Life Insurance Does a Stay-at-Home Parent Need?
There are many variables to consider when calculating what it would cost to hire others to perform the tasks of a stay-at-home parent. For example, does the family live in a state with a high cost of living (e.g., Hawaii, New York, California, Massachusetts, etc.)? How many children are in the household? Does the family already have a cleaning service, nanny, cook, etc.? What is the overall wealth of the family?
With that said, and apart from calculating the specific costs associated with hiring people to perform the tasks managed by the stay-at-home parent, a good rule of thumb is to purchase a 20-year term life insurance policy. The term of the policy takes into account that if there are very young children (infants and toddlers), they would be adults in 20 years and would not necessarily require financial support. If the family's budget allows, a more costly whole life policy, which covers the individual for life, and has a cash value that can be accessed for various purposes (e.g., retirement funds, education, etc.), is also a wise choice.
In addition to purchasing life insurance and depending on a family's financial situation, consideration should be given to purchasing other insurance policies such as accident insurance and critical illness insurance for stay-at-home parents. The peace of mind and financial protection insurance provides all members of a family should a stay-at-home parent pass away is something that should not be underestimated.