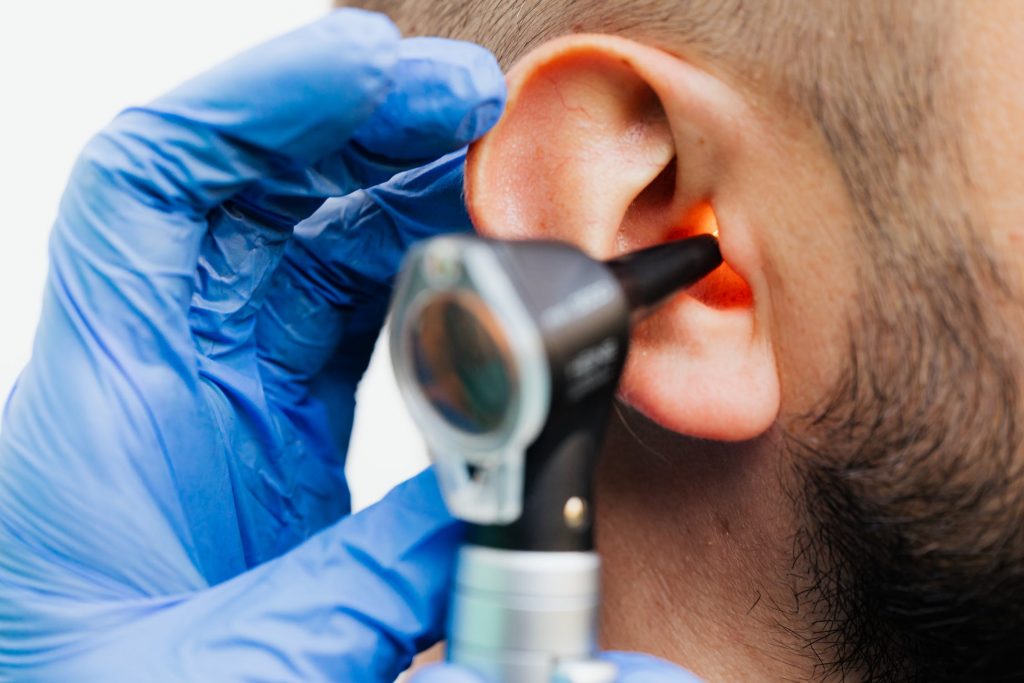 When it comes to your hearing, it is important to sift through the misinformation and listen carefully to what matters. As October is Protect Your Hearing Month, we thought we would share some helpful information.
Hearing Facts
Age is the strongest predictor of hearing loss among adults aged 20-69. The greatest hearing loss can be found in those aged 60-69. (Source: JAMA Otolaryngology-Head & Neck Surgery)
The elderly are not the only ones experiencing hearing loss. According to the World Health Organization (WHO), 1.1 billion young people – 50% of the world's population between 12 to 35 years of age – risk losing their hearing because of their exposure to prolonged and/or excessive noise exposure.
WHO data indicates that 1 in 5 teenagers (12-19 years of age) are already showing signs of noise-induced hearing loss.
Approximately 2 to 3 out of every 1,000 children in the U.S. are born with a detectable level of hearing loss in one or both ears. (Source: Center for Disease Control and Prevention).
Approximately 15% of American adults (37.5 million) age 18 and over report some trouble hearing. (Source: National Health Interview Survey, National Center for Health Statistics)
Men are almost twice as likely as women to experience hearing loss among adults aged 20-69. (Source: JAMA Otolaryngology-Head & Neck Surgery)
Hearing Aids and Other Assistive Devices
For many experiencing hearing loss, using hearing aids or other medical devices can be very helpful. Based on research collected through the National Institute on Deafness and Other Communication Disorders (NIDCD) Epidemiology and Statistics Program, an estimated 28.8 million U.S. adults would benefit from the use of hearing aids. This is despite the finding that within this group less than 30% of these individuals have used hearing aids. The percentage of adults experiencing hearing loss and not using hearing ads is 16% for those ages 20 to 69.
For adults and children with severe hearing loss or deafness, cochlear implants may be implanted. It is estimated by the U.S. Food & Drug Administration that 736,900 cochlear implants have been implanted worldwide. In the U.S., approximately 118,100 and 65,000 cochlear implants have been implanted in adults and children, respectively.
TruHearing
In June, Amalgamated Life Insurance Company announced its partnership with TruHearing®, the market leader in hearing products and care solutions. The company is offering four of TruHearing's voluntary hearing health plans, which range from discount plans to fully-insured coverage.
At the time the partnership was announced, Amalgamated Life CEO Paul Mallen stated, "TruHearing voluntary plans help address the too often neglected area of hearing loss. By partnering with TruHearing, we can help plan sponsors meet a vital need and facilitate improved mental health and cognitive function for individuals with impaired hearting. This, in turn, improves quality of life and delivers key benefits to employers such as productivity increases and lower healthcare costs."
Through TruHearing, covered members can access audiological exams from the largest national network of over 7,000 provider locations, including remote care and telehealth services, as well as hearing aids from the six leading hearing aid manufacturers. This will help those suffering from hearing loss prevent future damage and unnecessary medical bills. It has also been shown that treating hearing loss also helps prevent other health and safety risks ranging from undiagnosed diseases, depression, social isolation, anxiety, and dementia to falling risks. This month, be part of the hearing health campaign to build awareness and enable more Americans to gain improved hearing.