On June 28th, the nation will celebrate National Insurance Day. This day is worth recognizing as insurance plays an important role in providing vital financial protection. From life and health insurance to voluntary benefits and property and casualty policies (i.e., home, auto, boat, etc.), it is important to take the time to review coverages in these areas and ensure that they meet current needs. Life is not static. It is continually changing – marriages, births, illnesses, new home, etc. – all can trigger a need for a change in coverage or additional insurance policies. National Insurance Day is a good reminder of the importance of annual insurance reviews.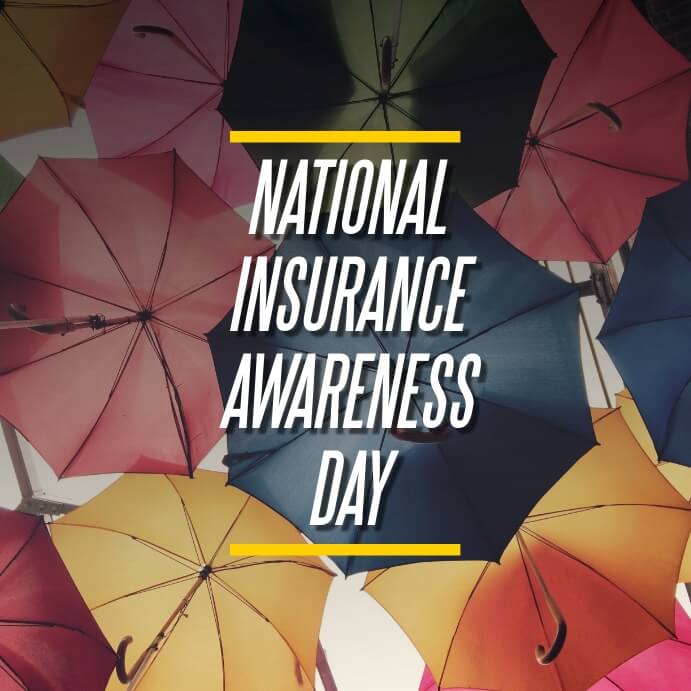 Contact Your Broker/Agent
To make sure you have adequate insurance coverage, start by contacting your broker and arranging a meeting to discuss any life changes that may need to be addressed with adjustments to existing policies and/or the addition of new policies. A broker can lend expertise and explain the role of each insurance product; its features and cost factors. Additionally, this insurance professional will raise the right questions to best ascertain whether or not your current coverage is adequate or whether face amounts on policies need to be increased. Perhaps you were married and now want coverage for a spouse. Or maybe you were blessed with a baby and want to start a life insurance policy for your child. A job promotion may have you thinking about increasing face amounts on income protection policies. Or, if you are a decision maker in a business, union or other organization and your employee composition has changed (e.g., more millennials and fewer baby boomers), you might want to consider expanding your suite of voluntary benefits (e.g., accident, critical illness, disability, dental, legal, portable term life, whole life, etc.) to better accommodate your employees.
Gain Insurance Knowledgeable
As important as it is in providing financial protection, insurance continues to be shrouded in misconceptions which often prevent an individual from purchasing essential coverage. Among the most common myths that prevail about life insurance are:
Life insurance is too expensive. According to the Life Insurance Marketing and Research association (LIMRA), 80% of people ages 25 to 40 overestimate the cost of life insurance with 50% of them overestimating the cost by three times. In fact, while policies vary depending on the person, his/her age, and other factors, the average yearly cost of a $500,000 20-year term insurance policy for a 30-year old female is $252.
Life insurance provided by my employer is sufficient. While employer-paid life insurance is valuable, it may not suffice. LIMRA reported that the median workplace life insurance coverage is just one year's salary and that 48% of survey respondents indicated their families would struggle financially in less than 6 months with the unexpected death of a wage earner.
Life insurance is only beneficial after an individual dies. This is not true as life insurance should be viewed as a risk management tool that helps secure one's financial future when the right policy is obtained.
Life insurance is only needed by older individuals or parents. Keep in mind that purchasing life insurance at a younger age is much wiser and more cost-effective. Significant savings in life insurance premiums can be gained if you purchase it when you are young and healthy. LIMRA noted that nearly 40% of those who have life insurance policies wished they had purchased their life insurance at a younger age. Anything can happen at any age. Having a life insurance policy can be beneficial in providing financial support to pay off debt or a student loan, should a younger individual die unexpectedly. And, when this person becomes older, it can help with retirement expenses and other family needs.
Use National Insurance Day as an opportunity to review your current life circumstances and determine whether your insurance coverage may need to be updated and/or if you should give serious consideration to additional policies.