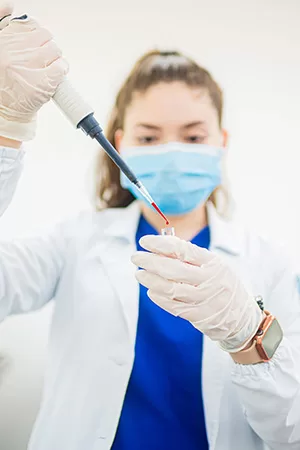 With U.S. healthcare costs continuing to escalate, more healthcare plan sponsors are looking for solutions to help curb their rising insurance premiums. While self-insuring is one route many are taking, it is not without its risks which is where medical stop loss insurance comes in. Medical stop loss insurance helps reduce a plan sponsor's exposure to high-cost claims typically associated with catastrophic and serious chronic conditions such as Leukemia, Malignant Neoplasm, Newborns with Cardiovascular Transplants and Malignant Neoplasm, and Congenital Anomaly. For that reason, the medical stop loss market is strong and growing.
Growing Medical Stop Loss Market
In its 2022 Employer Health Benefits Market Survey, the Kaiser Family Foundation found that:
65% of U.S. workers are enrolled in a self-funded plan,
The percentage of self-funded groups purchasing stop loss insurance has increased from 62% last year to 72% this year, and
38% of small firms offer a level-funded plan which is comparable to the figure in 2021, but much higher than previous years.
Drivers of High-Cost Healthcare
There are various factors driving high healthcare costs. Among them are emerging cell and gene therapies with 29 cell and gene therapies having received FDA approval as of May 2023. Currently, many stop loss carriers and MGUs with gene therapy-related claims have limited experience, but they do have some concerns. It is expected that as more of these therapies enter the market, concern over their potential cost impacts will grow. Consider, for example, that the drug, Hemgenix, which was released in November 2022 for the treatment of adults with Hemophilia B, has a single dose price of $3.5 million.
Another factor relating to cost concerns is mental health parity. With the passage of "The Mental Health Parity and Addiction Equity Act of 2008," plans are required to provide coverage for mental health and substance abuse disorder treatments similar to how they cover medical and surgical services. The healthcare actuarial firm, Windsor Strategy Partners, cited a 30% increase in outpatient mental health claims and a 15% increase in outpatient substance abuse claims year over year.
Lasers
In 2023, industry data showed that the number of groups with in-force lasers, mechanisms used to contain costs associated with catastrophic conditions, declined from 2022, going from 44% in 2022 to 28% in 2023. Both 2022 and 2023 show that the percentage of groups with no new lasers or rate caps was at 68%.
Stop Loss Payments for High-Cost Claims
In addition to the medical conditions previously cited, also among the 20 highest costing claim conditions are those associated with: orthopedics/musculoskeletal, newborn/infant care, respiratory, urinary/renal, neurological, gastrointestinal/abdominal, sepsis, transplants, cerebrovascular, hemophilia/bleeding, immune system, mental and behavioral health, malnutrition, and blood and blood forming organs. Stop loss reimbursements for the top 10 conditions over the period from 2018-2021 were $3.50 billion, and for the top 20 conditions for the same period were $4.54 billion. The total stop loss reimbursements for all conditions from 2018-2021 were $4.97 billion.
Carriers and plan sponsors alike need to stay abreast of current market conditions and how they are impacting healthcare costs and the medical stop loss market.