For anyone who may have questioned their staying power, voluntary benefits continue to grow in popularity with both employers and employees. While there are more choices in voluntary benefits, the latest data suggests certain products continue to be most favored.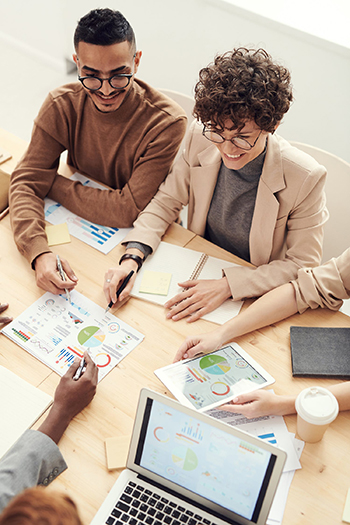 According to the DirectPath and Gartner 2019 Medical Trends and Observations Report, dental, vision, short-term and long-term disability remain the most popular voluntary benefits. Currently, 75% of employers offer dental and vision, 66% offer long-term disability, and 50% offer short-term disability. Other voluntary benefits are realizing increased interest as well. The report noted that in 2019, 75% of employers offered supplemental life compared to just 45% in 2018. Similarly, growth in legal services grew from 37% to 46%, accidental death and dismemberment insurance grew from 27% to 60%, and identity protection grew from 19% to 25% from 2018 to 2019. Rounding out the areas of growth in voluntary benefits being offered by employers were auto insurance, home owners' insurance and pet insurance.
Another notable trend is the growth in small employers now offering voluntary benefits which were once the exclusive domain of larger organizations. These smaller businesses have come to recognize that offering comparable benefits was necessary to attract and retain high caliber employees. In order to do so, many contract with a Certified Professional Employer Organization (CPEO) which serves as a total HR outsourcing partner handling payroll and tax administration, employee benefits administration, risk management and workplace regulatory compliance.
What are some of the other key trends in voluntary benefits affecting employers? Here's a rundown:
Voluntary benefit plans are being designed to accommodate today's multi-generational workforces.
Individual Coverage Health reimbursement arrangements (ICHRAs) are serving as an alternative to group plans, particularly for employers in cities with healthy individual markets wherein employers can fund the employees' ICHRAs with pretax dollars and employees can use them to purchase health coverage on a public exchange.
More employers are beginning to realize that high-deductible health plans are not meeting the needs of their employees and therefore, they are doing away with this option. In its place, there is the growing trend toward direct contracting with healthcare providers, enabling employers to negotiate costs to keep expenses down.
Student loan assistance and mental health benefits also are on the rise. In 2019, 8% of employers were offering student loan repayment benefits; up from 4% in 2018. Additionally, a 2019 survey conducted by the nonprofit group, National Business Group on Health, which represent large employers, found that approximately 48% of its respondents were deploying training and anti-stigma programs for their managers to help them better identify employees' mental health problems and provide appropriate assistance.
It's clear from the latest findings that voluntary benefits are here to stay, but continuing to evolve to meet changing market needs.