Research from different industry sources including the Insurance Information Institute, LIMRA, and the American Council of Life Insurers, has revealed the latest trends relating to Americans and life insurance coverage and perceptions, as well as the industry size. Here are some of the more significant findings.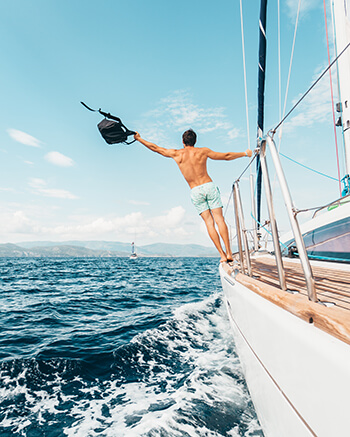 How many Americans have life insurance
Data collected in the 2022 Insurance Barometer Study conducted by LIMRA and Life Happens found that 52% of Americans have individual and workplace life insurance. Less than one in five adults are covered by employer-sponsored life insurance and a personal life insurance policy according to a Forbes Advisor study. An estimated one in four American adults is covered only by employer-based life insurance or one in three men and one in five women. Notably, life insurance coverage for women is on the decline having decreased for the past five consecutive years according to the LIMRA: Facts About Life 2021 study. Approximately one in three American adults surveyed had only individual life insurance not paid by their employer.
Key perceptions Americans have about life insurance
Four in ten men believe they are knowledgeable about life insurance compared to two in ten women based on the LIMRA: Facts About Life 2021 study. The same study found that men are 10% more likely than women to consider life insurance as a supplement for retirement income. Furthermore, men are 10% less likely than women to cite paying for burial expenses as a major reason to purchase life insurance based on the LIMRA: Facts About Life 2021 study.
The COVID-19 factor too has influenced Americans' perceptions about life insurance. As a result of the pandemic, many Americans recognized the value of life insurance, taking it much more seriously according to LIMRA data. Thirty percent of survey respondents said the pandemic made them more likely to purchase life insurance with 60% noting their awareness of life insurance's value was heightened by the pandemic. The pandemic most significantly motivated Millennials, Black Americans, men and those with annual incomes of over $150,000. For those who contracted COVID-19, 42% say they are now more likely to purchase life insurance based on LIMRA's findings.
Other key findings from the Forbes Advisor survey found that:
Americans do not believe that having poor credit should lead to higher life insurance premiums.
Almost six in 10 survey respondents who regularly use marijuana don't believe they should pay higher premiums.
Just two in 10 Americans think driving records should not influence insurance rates.
51% of Americans believe that dangerous hobbies (e.g., skydiving) should result in higher life insurance rates.
15% of Americans believe that those individuals not vaccinated for COVID-19 should pay higher life insurance premiums versus one in three who do not believe they should.
The Life Insurance Market
The Insurance Information Institute reported that in 2021, life insurers' revenue from life insurance premiums was $159.5 billion, up from $143.1 billion in 2020 representing an 11% increase. Overall, life insurance revenues are rising.