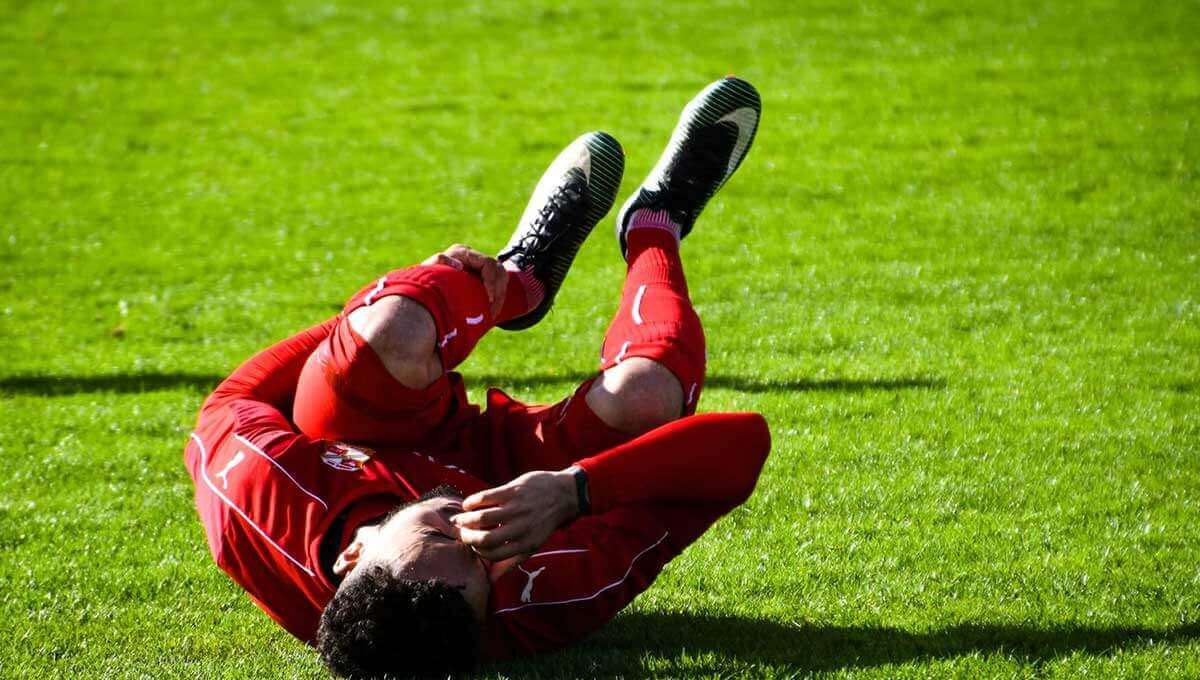 No one likes to think they will suffer a serious accident that prevents them from working. The facts are, however, that over one million Americans suffer a serious fall-related injury every year, most of which happen in or around their homes. Still others experience accidents related to burns, unintentional poisoning, guns, sports mishaps and other calamities.
The Centers for Disease Control and Prevention estimates that 68.2 million Americans visit a doctor to treat accident-related injuries each year. When these accidents are very severe leading to back, spinal cord injuries, head, neck, brain, or eye injuries, bone breaks or even paralysis, and an individual can't work, the consequences can be particularly devastating. And, it's not just one's health that suffers. As unexpected medical expenses mount, many Americans begin missing payments on their bills. These can spiral out of control, damaging their credit rating and, in the worse case scenarios, leading to a personal bankruptcy. That's why you really do need accident insurance. It is form of vital financial protection that covers expenses stemming from a variety of accidents except typically, those stemming from reckless or dangerous activities, substance abuse, self-inflicted injuries, injuries that occurred during the commission of a crime, or injuries related to a disease or chronic illness.
What is the Financial Impact of a Serious Accident?
Consider the costs associated with a broken leg, for example. From x-rays to placing the bone in a cast, the costs easily exceed $10,000. Add to this figure other potential expenses associated with the accidents such as travel to doctors' appointment, retrofits to the home to accommodate the accident victim, having to hire a caregivers, housekeepers or landscapers, etc. and it's clear that accident-related expenses can accumulate quickly.
What Does Accident Insurance Cover?
Accident insurance can be used to cover various out-of-pocket medical expenses and non-medical expenses (e.g., transportation, home modifications, housekeeping, caregiver expenses, portion of lost wages for bills, groceries, childcare, etc.) stemming from an accident or injury.
Accident insurance covers the initial care through follow-up care for a victim. Among the other expenses covered by a high quality accident insurance policy are:
Emergency Room Treatment
Hospital Admission, Confinement, ICU
Initial Doctor's Office Visit
Major Diagnostic Exams
Medical Appliances
Pain Management
Physical Therapy
Prosthetic Devices/Artificial Limb
Rehabilitation
Transportation
X-Rays
Individuals can purchase this coverage as a voluntary insurance product for themselves, their spouse and dependent children. Accident insurance policies with a portability feature means that if an insured individual changes jobs or retires, the policy can still be maintained.
What Features Should I Seek in an Accident Insurance Policy?
In addition to the portability feature, when considering an accident insurance policy, look for one that features guaranteed issue meaning no medical questions will be asked. Also seek out a policy that is guaranteed renewable (i.e., your coverage remains in force for life as long as premiums are paid). Also purchase accident insurance for which there are level premiums; premiums that do not increase with the insured's age. Finally, only buy accident insurance from an experienced, reputable insurance company. One way to determine this is to look at the carrier's A.M. Best Company rating. Seek out an insurance company with an "A" (Excellent) rating attesting to its strong fiscal condition and excellent claims paying history.
How Do Employees and Employers Benefit from Accident Insurance?
Accident insurance, offered as voluntary benefit to employees, is a win-win for both the employees and employers. Employees gain access to vital financial protection in the event of an accident, along with the ability to use the coverage's funds to meet various financial needs unlike medical insurance which limits how funds can be used. Obtaining the insurance requires no medical exam and the claims submission process is fairly straight-forward.
By offering voluntary accident insurance to their employees/members, businesses and multi-employer plan sponsors can enhance their benefit package for improved good will with employees/members. With less financial pressure on them after experiencing an accident, employees can remain more productive, focused workers for improved productivity. For these reasons, it's not surprising that a 2018 Benefitfocus survey found that 42% of employers offered at least one of three voluntary income protection benefits to their employees —accident, critical illness and/or hospital indemnity plans—and 18 percent offered all three.