Today, Amalgamated Life Insurance Company, with its national footprint, serves an extremely diverse client base ranging from unions and Taft-Hartley health and pension plans, to corporations and associations. Although Amalgamated Life now has a broad client base, in 1943, our founder, Sidney Hillman was deeply committed to the labor movement.
Motivated to fight to protect garment workers following the tragic Triangle Shirtwaist Factory Fire in 1911 which claimed the lives of 146 workers, Hillman went on to become a prominent labor leader. Moving up the ranks from strike leader and business agent for a local of the United Garment Workers, he went on to form the Amalgamated Clothing Workers of America; known for protecting, first and foremost, the interests and well-being of its members.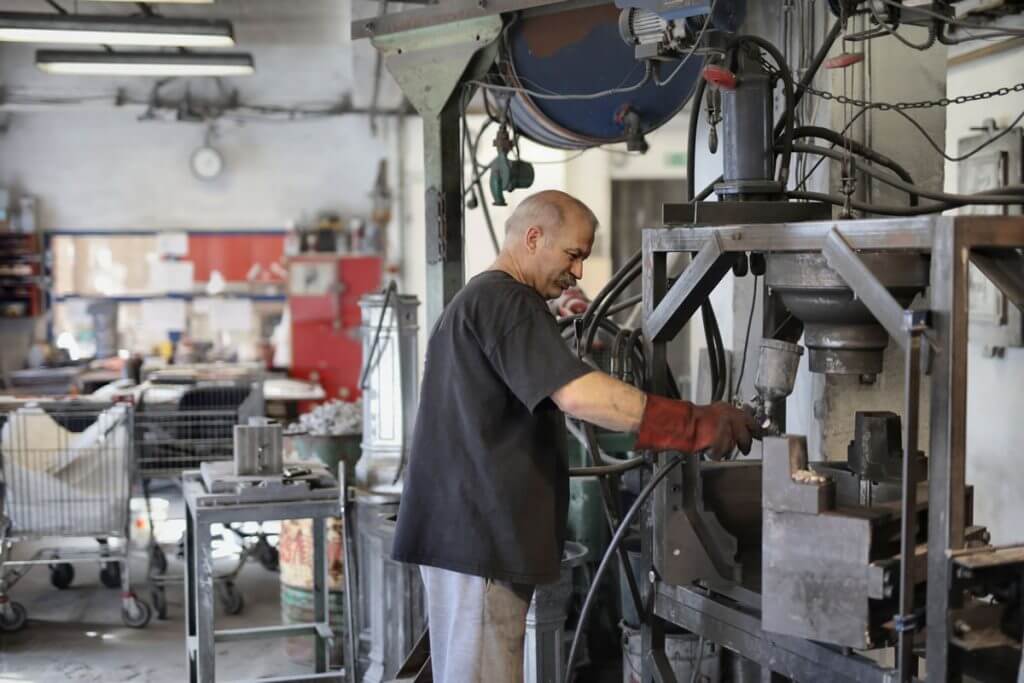 Hillman's leadership did not go unnoticed. He was tapped for many important roles which included working on industry regulating standards and helping resolve disputes between union members and employers. President Franklin Delano Roosevelt appointed Hillman to serve on his Labor Advisory Board and the National Industrial Recovery Board. Hillman also helped to draft the National Labor Relations Act and enact the Fair Labor Standards Act. His contributions also included his role in many major Congress of Industrial Organizations (CIO) initiatives and the formation two other unions: the Textile Workers Union of America and the Retail, Wholesale and Department Store Workers Union of America.
Today, Hillman's spirit and advocacy for working people lives on at Amalgamated Life, as well as the other members of the Amalgamated Family of Companies. We currently serve over 100 unions and their over one million members by providing them with vital insurance solutions, benefits and other essential services to help protect them and their members. Our offerings meet the needs of corporate employers and their employees as well as unions and their members.
Through Amalgamated Life, we provide comprehensive group life insurance, medical stop loss insurance and voluntary benefits. Amalgamated Employee Benefits Administrators serves as a total resource for comprehensive third party employee benefits administration, assisting Taft-Hartley multi-employer plans and their members with a wide range of services, from health and dental claims processing, claims review and adjudication, pension and annuity administration, and utilization reporting and management, to recordkeeping, audit assistance, payroll auditing and member communications.
Amalgamated Medical Care Management is a population health management company; which provides an extensive suite of high-quality care management services including Utilization Management, Case Management, Independent Reviews, Nurse Helpline/Health Information and Telehealth/Nurse2DOConnect, an innovative new telemedicine platform that promotes high quality clinical care while preventing unnecessary and costly emergency department, urgent care, and physician office visits. Through Amalgamated Agency, we provide a full range of property and casualty insurance solutions, and our printing/graphics company, AliGraphics offers offset and digital printing, graphics, mailing and fulfillment services, and promotions to address diverse labor communications needs.
Working people have from the beginning, and continue to be, at the core of our mission:
We are dedicated to helping working people and their families achieve financial security by providing affordable life, health and pension products and services while maintaining an unwavering commitment to excellence.
Just as our founder Sidney Hillman would have wanted, we continue to support and keep alive the memory of those lost in the Triangle Shirtwaist Factory Fire and faithfully attend its annual commemorative events in Greenwich Village.