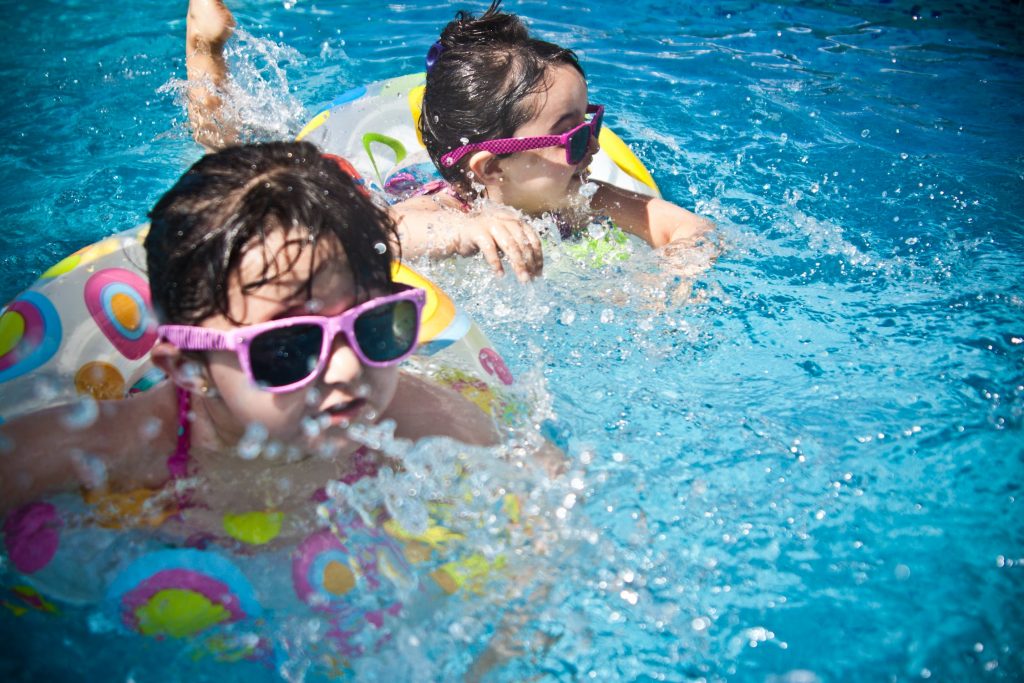 In 2019, the National Safety Council (NSC) reported that 39,400,000 people suffered nonfatal medical consulted injuries. The fact is, accidents are an unfortunate fact of life. According to the NSC, accidents are a leading source of childhood emergency department and hospital admissions. Falls are the leading cause of nonfatal injuries for children ages 19 and under who experience 8,000 fall-related hospital emergency department visits every day according to the Center for Disease Control (CDC). Bicycle-related accidents involving children total 254,000 each year. While summer fun is on everyone's list, summer safety should be too, as accidents increase over the summer months. July historically records the highest number of accidents each year.
Accident Prevention
That said, in the summer and year-round it is important to take safety precautions, including:
Child-proofing your home,
Never leaving young children unsupervised,
Teaching children water safety and how to swim,
Following boating and watercraft safety and make sure life jackets are worn by all children and especially individuals who are not strong swimmers,
Teaching children to follow the rules of the sidewalk and the road, which apply to adults as well,
Making sure children and adults wear helmets when biking,
If running, walking, or biking in the evening hours, be sure to wear reflective tapes/clothing,
Keeping toxic and poisonous substances out of the reach of children and clearly marked as poison,
Keeping children away from barbecues and fire pits,
Avoiding fireworks that are not being set off by responsible professionals in carefully set-up areas, and
Being mindful on bees, ticks, hornets, wasps, and other insects that could sting and cause a bad or even fatal reaction.
Accident Protection
While prevention is the first step for reducing accidents, accident insurance is the first step for financial protection in the event an accident does occur. Accident insurance provides essential financial support to cover initial care sought after an accident occurs. The best accident policies are guaranteed issue and provide coverage on a 24-hour or non-occupational basis (i.e., the accident was not related to a work task). Coverage can be purchased for individuals only, as well as for spouse and children. Accident insurance policies are guaranteed renewable as long as premium are paid. A portability feature is important so that if an individual purchases the policy at the worksite, through an employer, and then leaves the job, the policy can be taken and continued with no costs incurred. Most accident insurance policies have issue age limits, for instance, up to 69 years of age.
What costs are covered by an accident insurance policy?
Accident insurance policies cover such costs as: ambulance; emergency department treatment; hospital admission; major diagnostic exams; initial physician office visit; physical therapy; surgery; and x-rays; which may be required as a result of the accidental injury whether that be a burn, dismemberment, fracture and/or laceration.
The features and amount of coverage paid for catastrophic accidents and accidental deaths vary by policies and states. However, a benefit for a loss of a finger, toe, hand, foot, arm, leg, or sight of one eye might range from $2,000 to $10,000 for the primary insured and $1,000 to $5,000 for a spouse and/or child. Catastrophic accident and accidental death benefits provided by a common carrier can be $100,000 for the named insured and his/her spouse and $10,000 for a child, whereas a non-common carrier's benefit can be $25,000 for the named insured and spouse and $5,000 for a child. Catastrophic accident benefits can be $20,000 for the named insured and $10,000 for spouse and/or child.
Regarding accident insurance, it is important to know that catastrophic loss is defined as an injury that, within 90 days after the covered accident results in total and irrecoverable loss (i.e., of a finger, toe, hand, foot, arm, leg, or sight of one eye). The benefit for a catastrophic accident typically decreases by 50% once the name insured reaches age 70.