As we push through year two of the "new normal," there have been some decided shifts in employee benefits. What may have been a top priority prior to the pandemic, may now be relegated to a lower importance. Staying abreast of today's new trends in employee benefits is more important than ever before. Here is what employee benefit managers need to know.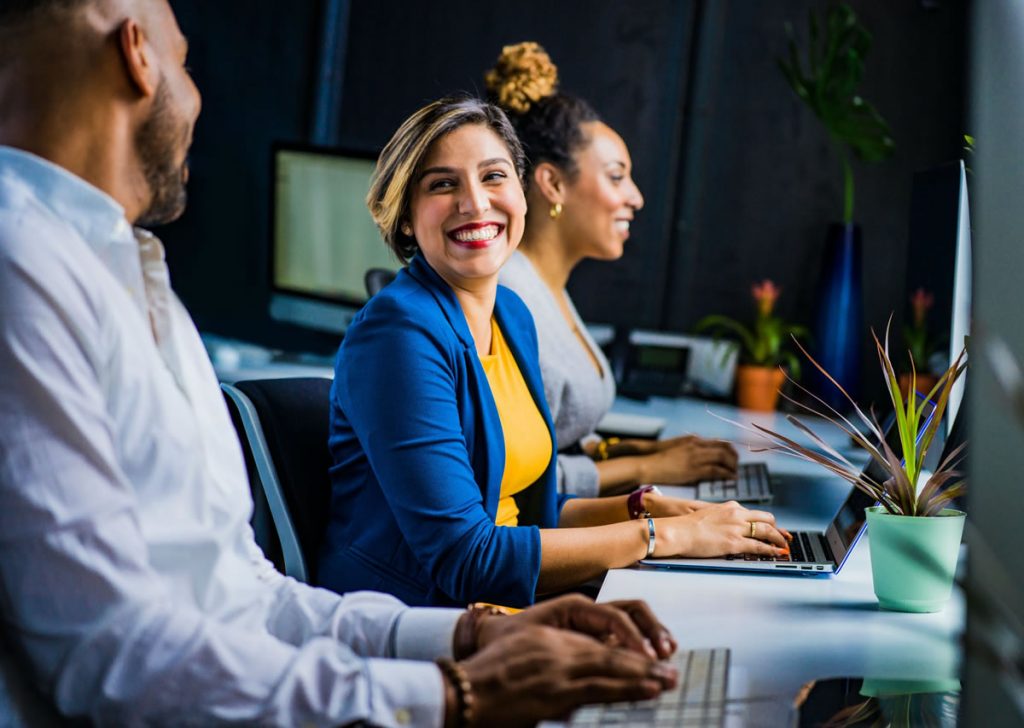 Remote working, return to work safely policies –The pandemic has introduced new challenges to the employer-employee relationship. These are directly related to how a company will operate going forward as the nation continues its battle against the virus and its efforts to achieve herd immunity. While remote working has become an aspect of the "new normal," it may not continue in many companies as greater control over the virus is achieved. Convincing employees that a return to the workplace is important and safe will be necessary. It will require making sure the workplace has been redesigned to support a safe environment (i.e., desks 6 feet apart, meetings with few people or in settings that allow 6 feet distancing) mask wearing, hand sanitation, routine temperature checks, contact tracing, etc.). Many employers will have to lure back those workers who are concerned with their personal safety and/or who believe they can work just as effectively from home, and prefer the benefits that option has given them (i.e., no travel time and related costs, able to get more work done from home with fewer distractions, etc.).
COVID-19 vaccination policies – Some employers are asking that their employees do get vaccinated placing them at odds with workers who have concerns or beliefs that would make them noncompliant. Employee benefit managers should be proactive in assessing their employees' thoughts about vaccination, and then driving new policies and creating effective employee communications that help assuage their concerns and support positive, go-forward vaccination policies.
Customizing benefits – The pandemic raised employee awareness regarding the value of different insurance policies. It is now a good time for employee benefit managers to evaluate their organization's voluntary benefits to make sure they accommodate the needs of all workers based on their ages, family status and health. As part of their offerings, consideration should be given to also include non-insurance benefits such as those relating to childcare and caregiver support.
Mental health offerings – The pandemic also has given rise to higher incidences of depression and stress which, in turn, are leading to various physical ailments. Benefit managers should consider introducing services such as on-site counselors, yoga and exercise classes, nutrition for well being programs and related personal care services that help employees better cope with today's challenging circumstances.
Telehealth – With the pandemic and concerns over virus contagion, more individuals began utilizing telehealth options. Both for their continued well-being and safety, as well as to help employers reduce the costs associated with unnecessary Emergency Department, Urgent Care and physician's office visits, telehealth should be encouraged. Additionally, benefit managers should explore the new and innovative platforms that are now being rolled out by insurance companies and their affiliates, as well as telemedicine companies. This fall, Amalgamated Medical Care Management launched its next generation telemedicine platform, Nurse2DOConnect (https://www.amalgamatedbenefits.com/amalgamated-medical-care-management/amalgamated-medical-care-management-launches-nurse2doconnect). It is the first integrated nurse line and telemedicine program of its kind. Our team of experienced nurses either will assist the patient directly or will transition the call through the Nurse2DOConnect platform to the next level of medical support – either to a physician for a telemedicine call, health advocate or behavioral health professional. For more information on this platform, please visit: www.nurse2doconnect.com.
Taking a proactive stance regarding employee benefits and becoming more agile in making decision regarding benefit programs can help support employee morale and productivity, as well as positive employer-employee relations.