Leading Edge Technologies, Proven Processes
Advanced Technologies to Drive Maximum Efficiency
Amalgamated Employee Benefits Administrators relies on advanced Information Technologies (IT) and telecommunications systems to deliver the highest standard of service.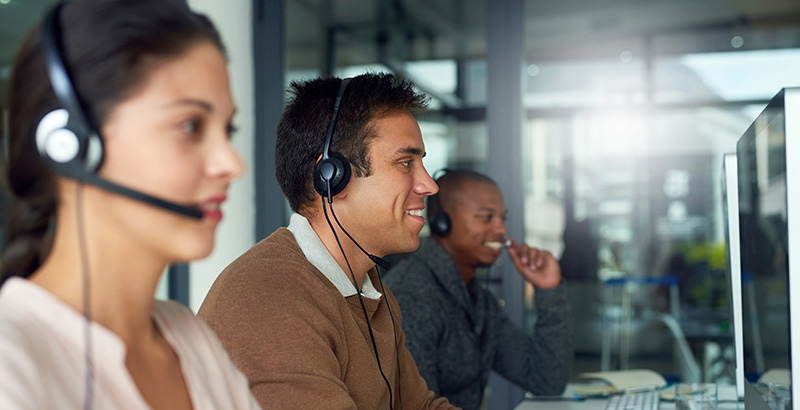 Claims Processing System – For its health and welfare claims processing, Amalgamated Employee Benefits Administrators applies a fully-automated, state-of-the-art claims processing system designed to achieve efficient, accurate claims adjudication. The system is deployed to facilitate medical pre-determination, alternate benefit provision, multiple PPOs, COB, duplicate identification, clinical edits, patient notes, void/refund processing and letter issuance and follow-ups. In addition, its functions includes automatic tracking of plan deductibles, co-insurance, co-pays, benefits, annual and lifetime maximums, per-visit maximums, and other plan criteria. It has the ability to load preferred providers and network rates, as well as to submit files electronically to a PPO for pricing, HIPAA compliance, and to record and track HIPAA authorization forms in a separate database.Through the interface of eligibility information into this system, immediate online eligibility is determined giving claims processors and customer service representatives instant access to a plan participant's and their dependents' information. The system also interfaces easily with claims to alert examiners of questionable procedures. Additionally, it provides a level of medical logic to facilitate standard and non-standard benefit set-ups using multiple combinations of coding and/or different levels of coverage that automatically drive the service to the correct adjudication without examiner intervention.
Image System – All health and welfare claims administration images are stored in the Amalgamated Employee Benefits Administrators Image System. There, these images can be easily accessed after a claim's data entry has been completed. Further, any claim submitted electronically can be captured and loaded into the Amalgamated claims systems via a HIPAA compliant EDI module. The system also accepts proprietary formats, as needed.
Workflow System – The Amalgamated Employee Benefits Administrators automated Workflow System captures claims and also is used for inventory control, reason assessments, claims routing, and instant updates on the daily processing by examiners. Images can be accessed directly from the Workflow System with daily reports generated for inventory tracking and reporting.
Vitech Systems – This system is used to provide comprehensive plan building and logic application, and multiple-level and benefit review edits for health and welfare and pension and annuity administration. This fully-integrated, highly-scalable and configurable system features an advanced browser-based that offers native workflow, CRM, self-service and imaging capabilities. Amalgamated Employee Benefits Administrators leverages its full functionality to fully segregate and secure data, including membership data and payments, check registers, employer contributions, data extracts, reports, etc. for each client/group. Following the receipt of eligibility files and/or manual member updates, the Vitech system is updated in real time.
A Web-based Customer Service Tracking, Inquiry and Documentation System – This system is integrated into the Amalgamated claim system to facilitate prompt, efficient access to claims information and call tracking with reports compiled based on caller source, reason for call, type of call, etc.
A phone system with automatic call distribution (ACD) functionality – It advances calls to the next available Customer Service Representative. Managers can monitor the ACD display online to view number of calls, wait times, intake status, etc., information used in benchmarking reports and to dispatch back-up representatives if needed.