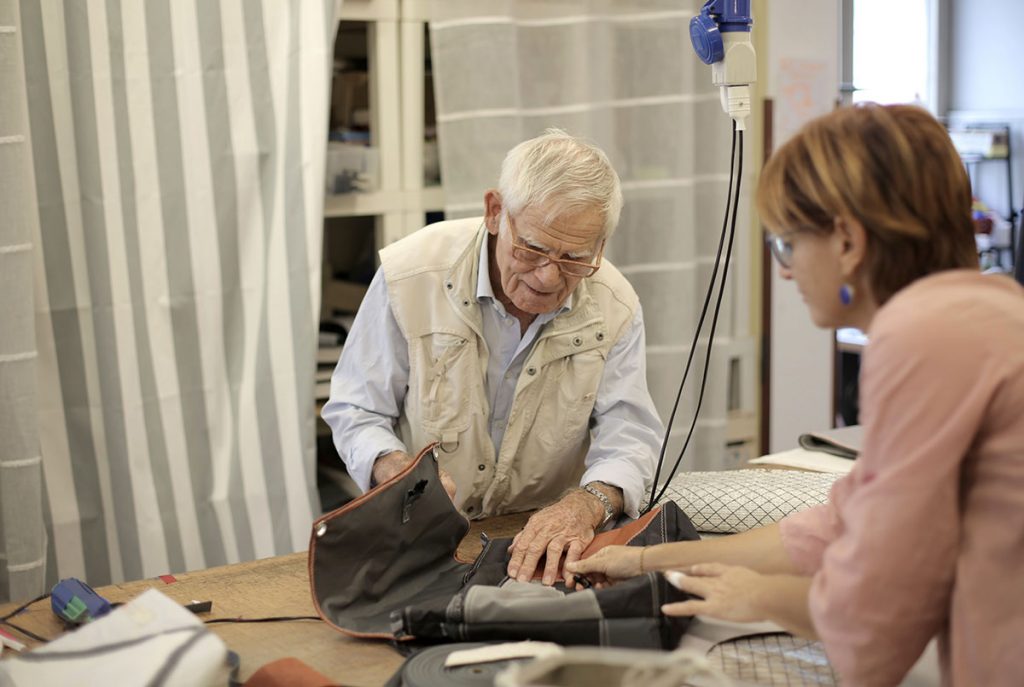 America's 65 and older population is growing. According to the U.S. Census Bureau, there were 54 million seniors aged 65 and older living in America in 2020. By 2035, it is projected that there will be 78 million American adults over age 65 and by 2040, this group is projected to grow to 78 million. The Stern Center for Evidence-Based Policy reported that by 2050, this group will comprise 20% of the U.S. population, up from 12% in 2000. A subsection of this group, those 85 and older, will be the fastest growing segment over the next few decades and is projected to represent 4% of the population by 2050. The aging of America is already creating new challenges for federal and state governments, but it is especially burdening our nation's healthcare system. This is particularly true as our nation faces unprecedented shortages of nurses and other essential healthcare workers.
The Nursing Shortage
According to The Current Population Survey, published in Health Affairs magazine in January 2022, from 2020 to 2021, the number of U.S. nurses decreased by over 100,000 – the largest single-year decline in four decades. As a result, the U.S. Department of Health and Human Services reported that 15% of U.S. hospitals are experiencing shortages in critical care staff. Further exacerbating the nursing shortage problem, 52% of nurses polled nationwide by the American Nurses Foundation in January 2022 said they were thinking of leaving the profession – up from 40% in the prior year's survey. With the existing and increasing nursing shortage, caring for America's older population will becoming even more difficult, particularly as they experience increased incidences of chronic, high-cost diseases.
Older Americans and Their Medical Conditions
As Americans age, they also incur more medical conditions including some very high-cost chronic diseases such as arthritis, cancer, cardiovascular disease, chronic obstructive pulmonary disease, diabetes and kidney disease. The number of aging American with three or more chronic conditions has increased considerably over the past decade and is expected to reach 40% of those over 65 by 2030 based on data reported by the Brookings Institute in its Trends in the Well-Being of the Aged and Their Prospects Through 2030 report. This same report projects that by 2050, the number of Americans requiring long-term healthcare services and support will more than double; to 27 million. In addition to nursing shortages, addressing current and future healthcare needs of older Americans will be challenged by several other factors.
Challenges Affecting Healthcare
No age group is more affected than those 65 and older by a healthcare system with many challenges that need to be addressed. These include:
A fragmented healthcare system where providers are not coordinating care effectively which is especially dangerous for older adults with multiple chronic conditions.
Persistent nursing shortages and the low percentage of medical students enrolling in geriatric electives or nurses gaining gerontologic certifications.
Increased demand for specialty nurses; those that have the expertise and experience in home health gerontologic nursing, long-term care and hospice, as well as chronic medical conditions.
Sustaining healthcare for the aged is fiscally difficult as many do not have long-term care coverage, and federal and state government programs become further strained. The Centers for Medicare and Medicaid Services reported that between 2015 and 2025, annual Medicare spending was projected to double to $1.2 trillion, and the median annual out-of-pocket costs for Americans aged 65 will rise to $6,200, almost double what it was in 2010.
To help ensure that the right healthcare is available to our aging population, it is important that healthcare leaders and professionals, in concert with government representatives at the federal and state levels, focus on measures such as preventive care and wellness programs, patient self-care and medical condition education, improved care coordination, and the greater leveraging of alternative methods (i.e., the use of remote clinic nurses and medical assistants) and technologies such as advanced telehealth platforms and nurse helplines.