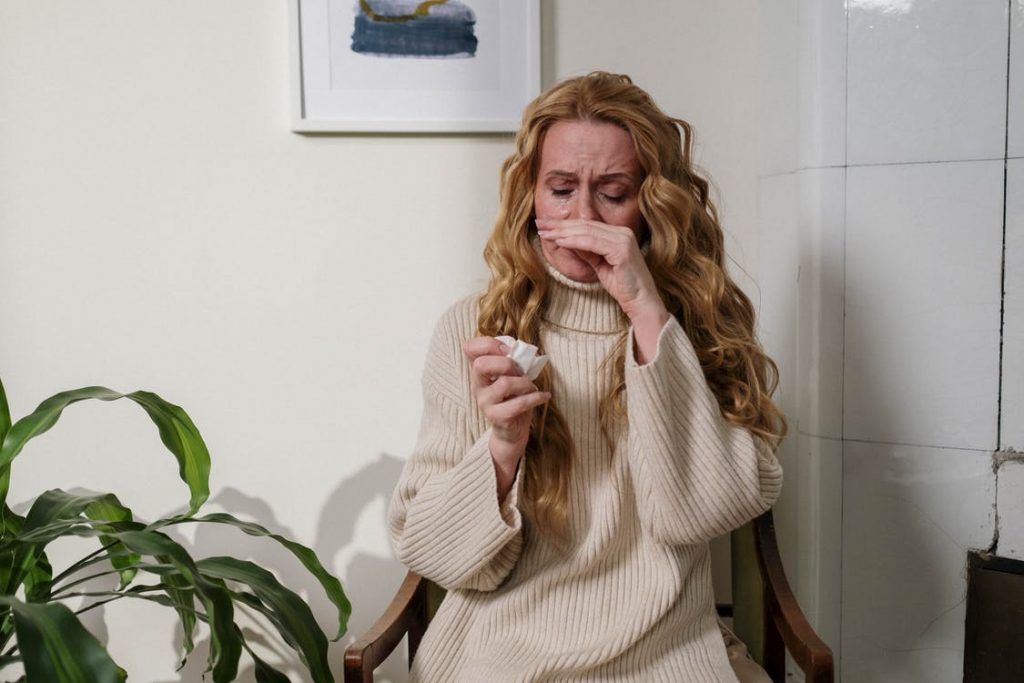 For anyone who suffers from seasonal allergies, the congestion, runny nose, scratchy eyes and more, are nothing to sneeze at. While many people with hay fever and allergic rhinitis or other related conditions may turn to over-the-counter (OTC) medications, many suffer in silence – with the exception of a few sneezes here and there. One way to get good advice and make sure you are not neglecting an allergic reaction that should be treated is to contact a Nurse Helpline. Not only are the Registered Nurses (RNs) who staff the helplines very experienced in a wide range of clinical matters, but they can be a good place to start in addressing seasonal allergy questions or concerns.
Here's How a Nurse Helpline Works
A high-quality Nurse Helpline is often associated with a medical care management firm which offers a wide range of services from utilization management, case management, and independent review organization services to disease management, disability management, maternity management, claims review, and network referrals. The RNs who serve on a Nurse Helpline are knowledgeable across various medical disciplines such as emergency medicine, critical care, intensive care, pediatrics, and psychiatry, among others. Serving as a Nurse Helpline professional, they respond to consumers calling into a toll-free number seeking help. The nurse will first conduct a virtual intake recording all contact information and symptoms/reasons for the call. Then, depending on the nature of the call, the nurse will provide direct guidance/advice to the consumer or, if the situation requires it, he/she will triage the call to the next level of medical support by directing the individual to contact his/her primary care physician or a specialist, go directly to the Emergency Department, or call 911 if the situation is of an extremely urgent nature.
Benefits to Consumers and Plan Sponsors
Nurse Helplines benefit everyone. Without having to wait to make a doctor's appointment or head to an Emergency Department or urgent care facility, consumers can access an experienced medical professional and gain sound advice. There are no waiting times to schedule an appointment or sitting in a waiting room. Instead, Nurse Helplines offer 24/7 convenient access. Consumers can also be confident in knowing if their situation warrants it, the RN will direct them to take the appropriate course of action to support their well-being and prevent their medical problem from escalating. For consumers and plan sponsors, using this telehealth options also represents lower costs to them.
A Telehealth Option Ideal for Seasonal Allergy Management
Options like Nurse Helplines are becoming more and more popular. A survey by Amwell, formerly known as American Well, found that 65% of patients are willing to use telemedicine for a virtual visit with their primary care physician and an estimated 50 million Americans would go as far as switching a primary care provider just to access a virtual visit option. Nurse Helplines support this trend and are ideally suited to help allergy sufferers or family members inquiring on behalf of a child, spouse or elderly parent who may have questions and/or concerns that an experienced RN is perfectly capable of addressing.
Some Basic Tips for Managing Seasonal Allergies
For allergy sufferers who may not be ready to call a Nurse Helpline but appreciate general tips for managing their seasonal allergies, the Mayo Clinic offers some good advice in its article titled "Seasonal allergies: Nip them in the bud." Among them are: reduce your exposure to allergy triggers, take extra precautions when pollen counts are high, rinse your sinuses, try OTC medications such as oral antihistamines, corticosteroid nasal sprays, cromolyn sodium nasal sprays or oral decongestants, and/or seek out alternative treatments such as natural remedies that have proven effective for some people (e.g., certain herbal remedies, acupuncture, etc.).