Most healthcare providers understand the role of medical case management, but some may still have difficulty quantifying the financial value of these services. A study reported on by the National Library of Medicine on the https://pubmed.ncb.nlm.nih.gov website found that Medicare patients who received patient-centered care transition intervention had significantly lower healthcare utilization in the six months following their hospital discharge and overall lower total healthcare costs. Specifically, compared with patients who did not receive this case management intervention, their associated costs were $14,729 vs. $18,779 representing a cost avoidance savings of $3,752. Understanding how medical case management helps reduce healthcare costs is important for healthcare providers and medical plan sponsors alike.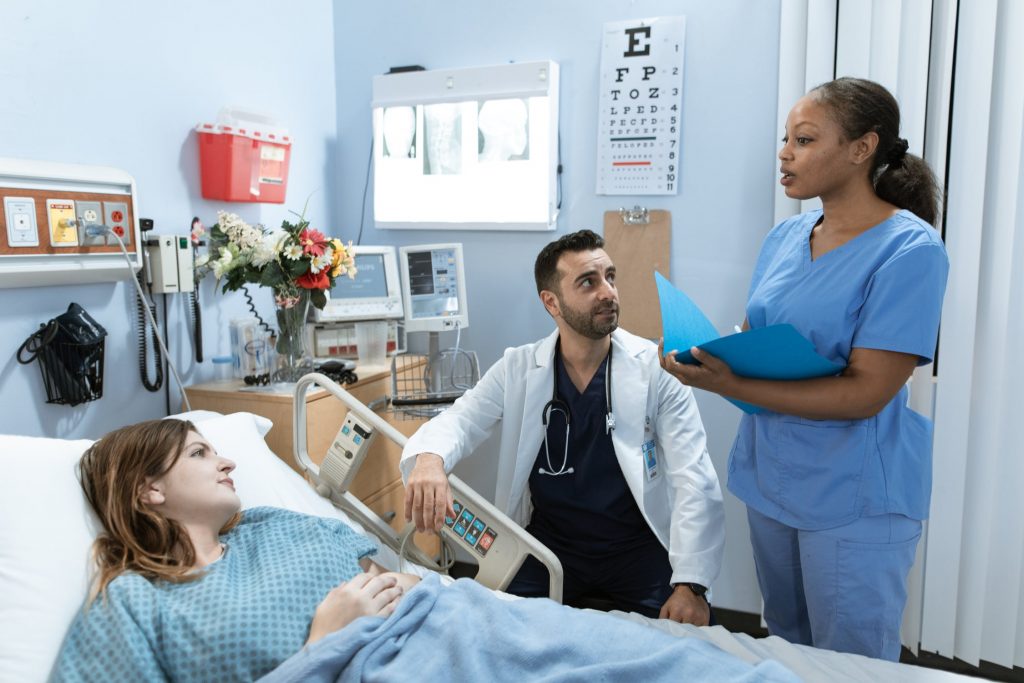 Ways in Which Case Management Contains Costs
There are several ways in which medical case management helps prevent unnecessary medical costs associated with patients' noncompliance with their treatment plans, worsening medical condition, and subsequent hospital readmissions. Here's how:
– Social Determinants of Health – By considering social and socioeconomic determinants of health when providing care management, Case Managers understand that patients are affected by their social and economic circumstances (i.e., healthcare literacy, food insecurities, transportation challenges, family support or lack of, diminished financial resources, etc.). Therefore, Case Managers are proactive in getting to know the "whole" patient and help address both the patients' clinical needs, potential social needs and to identify resources for financial assistance. This helps promote a patient's better adherence to their treatment plans and achieve better patient outcomes.
– Telehealth – By utilizing telehealth tools to maintain regular communications with patients. In enabling patients to communicate with their case manager more regularly using online telehealth platforms, Case Managers can address questions and needs more promptly and help prevent a small medical problem from escalating into a larger one; which may cause a patient to require an additional doctor's visit or even a visit to the Emergency Department.
– Patient Advocacy – By serving as an informed patient advocate and liaison with other members of the patient's care team, Case Managers facilitate more timely, accurate and regular communications regarding an individual patient, which, in turn, helps keep a strong focus on the patient's medical condition.
– Complex Patients – By focusing on the most complex patients with co-morbidities, Case Managers bring both a level of disease control expertise, which also serves to improve the patient's care and health, while reducing avoidable hospitalizations, which subsequently saves money. According to the U.S. Centers for Disease Control and Prevention, 60% of all adults have a chronic disease (e.g., Cancer, Cardiac Disease, Chronic Obstructive Pulmonary Disease, Diabetes, Hypertension, etc.) and 40% have two or more of these morbidities. These individuals also incur the highest medical costs.
Therefore, providing a strong patient advocate as a case manager to help manage complex patient care is critical for containing costs.
Measuring ROI
By considering factors of avoided hospital readmissions, reduced length of stay for those patients for whom readmission was unavoidable, preventing medical necessity denials, and promoting positive clinical outcomes by assuring a high quality of care, it is clear to see the ROI medical case management delivers.