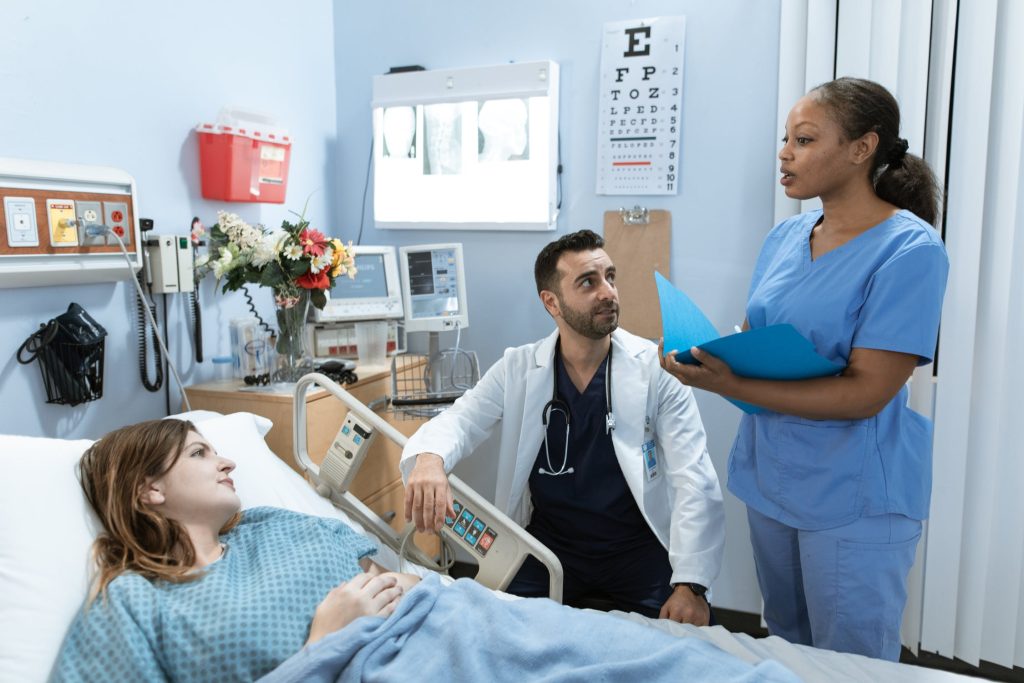 Data from Statista, which specializes in market and consumer data, demonstrates that many hospitals are still experiencing high rates of readmission. Statista found that as of Fiscal Year 2022 (FY2022), 2,920 hospitals have been penalized by Medicare at least once for hospital readmissions that exceeded the 30-day risk-standardized readmission rates. Furthermore, 1,288 were penalized for ten consecutive years. As of FY2022, just 219 hospitals have not been penalized at all over the past ten years since the Hospital Readmissions Reduction Program (HRRP) was developed as part of the Affordable Care Act's payment and delivery system reform.
Clinical Conditions Associated with Frequent Readmissions
There are certain medical conditions associated with frequent readmissions. Based on 2018 data from the Agency for Healthcare Research and Quality (AHRQ), 20% of adult hospital readmissions were associated with four conditions: septicemia, heart failure, diabetes and chronic obstructive pulmonary disease. Septicemia accounted for the largest number of readmissions overall, and sickle cell trait/anemia had the highest readmission rate at 36.1%, as well as among Medicare and Medicaid hospital stays. Heart failure and complications related to organ or tissue transplants also were cited among the top clinical conditions with high readmission rates. Other conditions also noted among the top 20 diagnoses with the highest number of 30-day all-cause adult hospital readmissions included: renal failure, schizophrenia, cardia dysrhythmias, respiratory failure, acute myocardial infarction, urinary tract infections, fluid and electrolyte disorders, skin and subcutaneous tissue infections, depressive disorders, complications of select surgical or medical care injuries, alcohol-related disorders, gastrointestinal hemorrhage, cerebral infarction, chronic kidney disease, and pancreatic disorders.
Patient Transition Care Programs
One way that hospitals can reduce their rates of preventable readmissions is by utilizing a Patient Transition Service. These services, often provided under the umbrella of Utilization Management, Discharge Planning, Case Management and/or Disease Management, are designed to address the specific needs and potential health risks of patients with complex medical conditions who are at risk for readmission.
A Patient Transition Program entails outreach by an experienced Registered Nurse (RN) immediately after a patient is discharged from the hospital. The RN will assess the patient's health status and identify any potential problems and/or areas of risk. Often a telehealth program, where the patient's vitals (e.g., blood pressure, heart rate, oxygen rate, weight) are measured on a daily basis using digital technology in the home is specified. The RN will strive to make sure a patient understands their condition and follow-up care and adheres to the prescribed treatment plan. The RN maintains close communications with other members of the patient's care team (i.e., primary care physicians, specialists) and will coordinate interventions as required.
While readmissions will occur, they can be minimized with an effective patient transition care plan implemented by an experienced RN who serves both as a patient advocate while also supporting a healthcare institution's need to contain its readmission rates and associated costs.