Across the nation, healthcare providers are experiencing unprecedented nursing shortages. Even before the pandemic, nursing shortages were evident with the COVID-19 pandemic only made the situation worse. There are several reasons for the shortages, but the prevailing one is the nurse-to-patient ratios which nurses are reeling against. Many are even striking to make a greater impression on management that something needs to be done…and soon.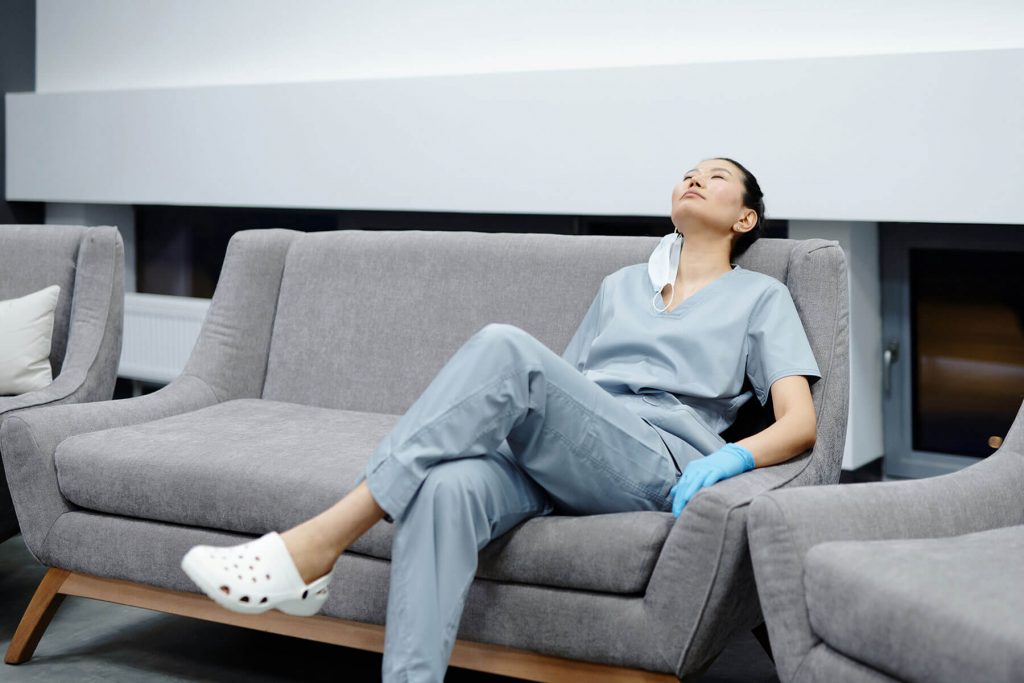 Nurses Go on Strike
In states across the nation, nurses are protesting their current working conditions. Approximately 7,000 nurses from Mount Sinai Hospital and Montefiore Medical Center in the Bronx, a borough of New York City, went on strike January12th. The strike lasted three days and did achieve some positive results for the nurses. According to the New York State Nurses Association, tentative deals on staffing ratios at these two hospitals led to the strike's end. Montefiore's agreement included language that new safe staffing ratios in the Emergency Department, with new staffing language and financial penalties for failing to comply with safe staffing levels in all units. The Mount Sinai agreement also included agreed upon staffing ratios for all inpatient units with strict enforcement. Additionally, both agreements included a 19% increase in the nurses' pay to be implemented over a three-year period.
On January 26, 2023, thousands of registered nurses (RNs) nationwide, members of National Nurses United (NNU) participated in a National Day of Action to rally for safe staffing ratios. The NNU has 225,000 members and is the nation's largest union of RNs and its leading voice in advocating for federal legislation to establish safe staffing and nurse-to-patient ratio standards. NNU Executive Director Bonnie Castillo, RN states on the organization's website, "On our National Day of Action, NNU members will stand up for staffing models that adequately protect patients, nurses, and our communities against public health crises." The states which saw nurses in its hospitals participate in the NNU's National Day of Action included: Arizona, California, Florida, Georgia, Kansas, Missouri, New York, North Carolina, and Texas.
How Bad Is the Nursing Shortage?
To better understand the nursing shortage, consider these statistics:
15% of U.S. hospitals reported shortages in critical care staff (Source: U.S. Department of Health and Human Services)
From 2020 to 2021, the number of U.S. nurses decreased by over 100,000 – the largest single-year decline in four decades (Source: The Current Population Survey, published in Health Affairs magazine in January 2022)
In New York state alone, there are estimated 170,000 RNs who are not practicing bedside nursing (Source: New York State Nurses Association)
52% of nurses polled nationwide indicated they were thinking of leaving the profession – up from 40% in the prior year's survey (Source: American Nurses Foundation survey conducted in January 2022)
The 2022 Nurse Salary Research Report by Nurse.com found that of 2,516 nurses, 29% were considering leaving the profession. Of the 28% who actually did leave the profession, pay and management were the top reasons cited. (Source: Nurse.com)
For every bedside nurse who leaves, hospital incur $46,100 in additional cost. For every 1% decrease in nurse turnover, the average hospital saves $262,300 annually. 61% of hospitals had nurse vacancy rates of over 15%. (Source: The 2022 Nursing Solutions, Inc. (NSI) National Health Care Retention & RN Staffing Report)
New Solutions Needed
As hospitals, as well as other healthcare providers, strive to address the nursing shortage, it is essential that they use new, innovative approaches to help address their nurse shortages. In addition to negotiating new staffing ratios and pay increases, healthcare providers should look to leverage new solutions such as alternative nursing options where certain functions can be off-loaded to RNs working remotely. These functions can include monitoring the electronic medical record (EMR) system for incoming messages, reviewing lab results with patients, processing medication refills, and triaging patients to completing telephonic assessments, providing clinical advice using established symptom-based protocols and evidence-based guidelines, providing patient referrals to specialists and community resources, and telephonic patient education and counseling on various health topics.