As the final phase of our rebranding initiative, the Amalgamated Family of Companies has updated the websites of its member companies. Upon visiting the new sites, you will see a fresh, new look that reflects more user-friendly navigation, functionality, and images.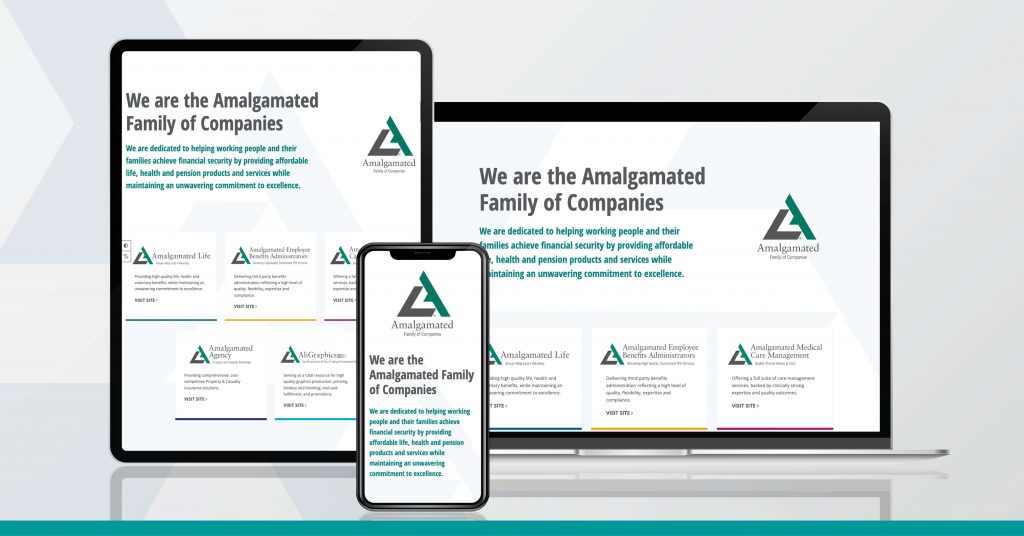 You will see the increased use of icons, larger images, and larger font sizes. These are intended to create a more streamlined aesthetic appeal, as well as to further enhance our websites to be even more accommodating for individuals with disabilities.
As you move through our websites, we hope you will find the experience to be a positive and convenient one as a result of our new enhancements. Take note also of what remains the same on our website. It is the timely, informative, and helpful content contained in our product information, service descriptions, news releases, features, and blogs. They are all intended to empower you to make the best decisions regarding your insurance and employee benefits, benefit administration, medical care management, and print communications and graphics needs.